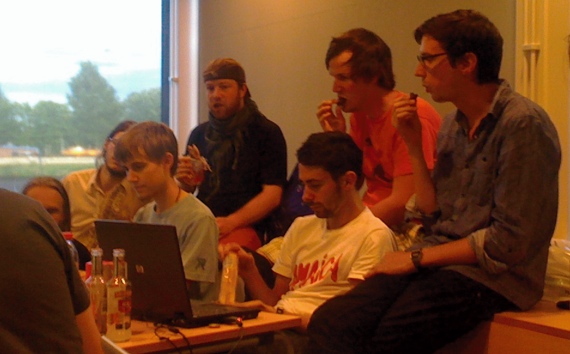 Just like last year we are going to have a session where people give talks and present the things they are working on. This will almost certainly happen on Friday, the first day of the event.
To not take up to much time we are going to limit each presentation to about 5 minutes. If you have a longer talk that you'd like to give we can probably work that out too – just make sure to tell us.
Erik Svedäng is responsible for the scheduling of this session so if you're interested in participating you should email him ASAP at erik.svedang@gmail.com.  Include a fancy name for your talk and a brief description of what it's about.
We'd like to see that as many people as possible give a presentation! Anything indie games-related goes. Here are some suggestions:
Abandoned projects and failed prototypes
Game design theory – musings, ramblings and rants on how to make great games
Show something you're working on, big or small
Technology/programs/tricks that you think other people would like to know about
… or something completely different. Hope to hear from you soon!